Armenia, Georgia and Moldova are in 2014 to sign a free trade agreement with the EU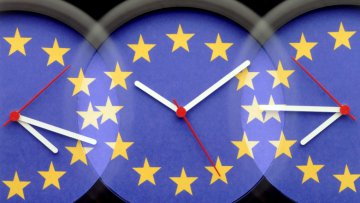 According to the statement of Foreign Minister of Lithuania Linas Linkevičius in 2013, Moldova, Georgia and Armenia may sign free trade agreements with the EU.
The minister told BNS that will be expected to sign agreements in Georgia and Moldova, as can be and Armenia, but the signing of contracts will try to implement as soon as possible, while still running the EU Commission.
BNS said that the European Commission the terms of office expire and, more specifically, in the second half of 2014.
Moldova and Georgia have concluded negotiations on a free trade agreement, and Armenia only in the next few days to complete the negotiations.
In November this year, will host a summit of "Eastern Partnership" in Vilnius. The project five years ago at a summit in Prague on the approximation of the EU and six countries such as Moldova, Ukraine, Georgia, Belarus, Armenia, and Azerbaijan.
Earlier in the European Union have been claims that they want to take advantage of its representative office in Lithuania and the Eastern Partnership summit, which will be held in Vilnius, to unlock the relations with Belarus.