Apple once again blamed the exploitation of workers in China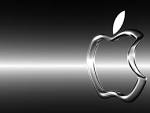 The American corporation Apple has once again faced with accusations of exploitation of workers in enterprises of one of its Chinese suppliers.
The organization China Labor Watch said that the company Pegatron Group violated numerous Chinese and international laws.
The reproach is that employers are hiring minors as staff members of non-normalized work schedules.
In turn, the company Pegatron and Apple decided to give a statement that in the short term will test the accuracy of this information.
The statement also koporatsii says that Apple is committed to providing safe and fair working conditions in the factories of our suppliers. But Jason Chen, who is the head of the company said that these statements he takes very seriously.
In a statement the company is agreed that, in any case, will be audited and investigated immediately and steps will be taken to remedy violations of Chinese labor laws, and adjustments will be made internal regulations of companies.