Europe intends to allocate funds for the modernization of the Ukrainian GTS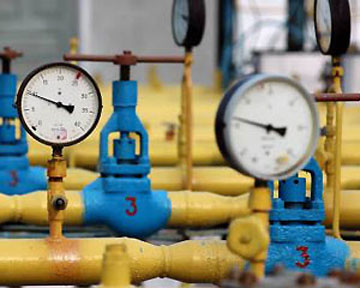 Guenther Oettinger said that Ukraine's GTS today is one of the main components of the European energy system. The EU also claims that they intend to finance Ukrainian GTS for modernization.
"We have a lot to discuss with our partners from the European Investment Bank, the EBRD and IMF conditions for granting loans. We want to finance the modernization of the Ukrainian GTS " - quoted eurocommissioner " Ukrainian Truth".
The EU also noted that the augmentation of Ukraine's hydrocarbon production from shale is a wonderful opportunity to attract investment for a long period.
In a public statement Oettinger said the EU will follow strongly adhered to by all parties to the rules of the energy market in the most important - the gas sector.
Prime Minister Azarov and Ettinger talked about at the meeting that Ukraine intends to request to solve the problem before the EU and Russia that was interested in the Ukrainian gas transportation system (GTS) .
Even earlier Kiev suggested many times to form a consortium to manage the Ukrainian gas transportation system in the trilateral format - with the participation of Russia and Europe . Bandwidth Ukrainian GTS is 150 billion cubic meters per year, but it is used only 60 percent of capacity. Azarov did little earlier statement that Ukraine can conserve part of his trumpet , if Russian gas transit to European countries will be reduced . Opinion Kiev such that modernization of the Ukrainian GTS is beneficial to all economic parties.