Europe will ruin unemployment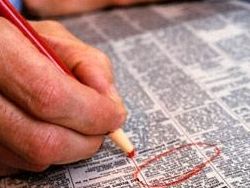 OECD warns that in the coming year, the gap in unemployment rates in Europe and the United States will reach the highest level in history. In the U.S., the unemployment rate will continue to drop to 6.7% by the end of 2014 as the recovery of the world's largest economy. According to The Telegraph, at this point the level of unemployment in the eurozone will reach most of maximum interest, and it is as much as 12.3.
This has never happened before, because the gap in unemployment between the U.S. and Europe will be 5.6 percent. All this reflects a different policy that affects the economy, all this power is carried out on different sides of the Atlantic. According to the OECD, that the most important reason for the decline of the labor market in Europe is the wrong economic policy.
In Spain the following year the unemployment rate will rise to 28%, and in Greece there will be about 28.4%, the data reach record levels. In Germany the level drops to 4.8%.
The social consequences of the crisis quite so far to resolve. Basically hit the poorest workers from cuts. The countries that are in crisis, quite worried, because they are going through the levels of unemployment will impact on their society.
48 million people currently unemployed in the OECD countries. In Spain and Greece unemployment at greater risk for the economy.
At the OECD, the Council of Europe to adopt policies to stimulate demand in order to boost the confidence of consumers and investors. With all of this monetary policy should remain very soft, but in no case did not become hardened. The most important thing that you should not hold to the programs of the economy, as the costs of the budget should be reduced moderately.