In the negotiations on the U.S. budget senators marked progress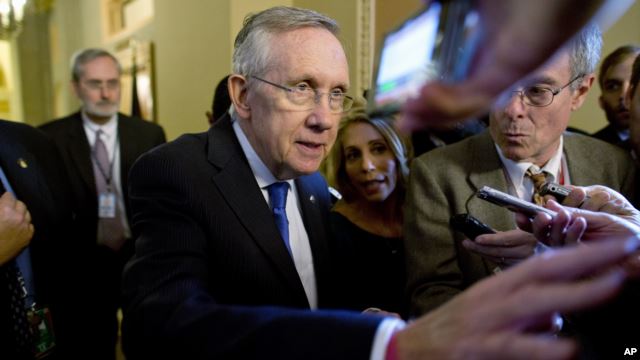 U.S. Senators are going to prepare an agreement by which will be able to resume work and the federal government to avoid a default on the country's debts.
Already the third week has passed and the government partially closed before the bankruptcy of the country just a few days.
This arrangement does not have an end result and consistency , also quite likely opposition from the House of Representatives, where most of the Republicans make.
In his statement, the leader of the Democratic Party, Harry Reid said that in the near future will be found out of the situation the United States. Harry Reid also said that significant progress was made, but the end result is not yet foreshadowed also all need to be patient , because progress has been significant. Senator Mitch McConnell was agree with Harry Reid that the negotiations that took place over two days, were ultimately quite a good result.
According to media reports , the agreement provides funding for the federal government until mid-January , which allows America to continue borrowing until February , and lays the basis for the negotiation of both houses of Congress on budget issues , which should begin immediately and continue until mid-December.
There is hope that these negotiations will come to a common agreement , which will be resolved financial problems. Maybe it will be adjustments to the reform of the health system , which was adopted and supported by the president.
Democrats are confident that a default may be possible to avoid, avoid its consequences. House Speaker, Republican John Boehner, said that any agreement was received from the Senate , the House of Representatives will be studied , which may revise it as corrections.
The Ministry of Finance said that the United States can declare a default if both houses of Congress will not approve an identical bill to raise the debt ceiling as soon as possible .