Japan's public debt has exceeded 10.46 trillion dollars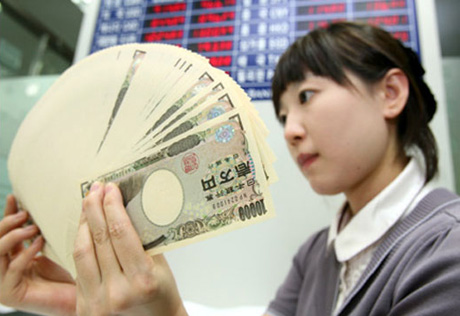 Japan's debt at the moment is higher than the GDP of countries such as France, Germany and the UK.
Last year, Japan's budget deficit reached 9.9%, and this year is 10.3% of GDP. As the government predicts that by 2020, the deficit will amount to 2% of GDP, despite the massive program alignment of costs and revenues.
Prime Minister of Japan in January, said that there is already a plan to stimulate the economy, its size is about 10 trillion yen. All proceeds are used to improve the infrastructure and investment support, but the program has provoked further growth in debt.
Japan plans to increase the sales tax to 8%, this will be done in order to enhance and give us something to supplement the budget of the country. But the final decision should provide the results of second quarter GDP will be the decision on September 9.
Japan's economic stagnation lasts for 20 years. The situation was worsened, and for the global economic crisis in late 2000, with all this since 2010, government social spending has increased to 103 trillion yen.
Observed that over 90% of Japan's debt is owned domestic investors. Japan also has the second-largest gold and currency reserves in the world, which is greater than a trillion dollars.