U.S. threatens default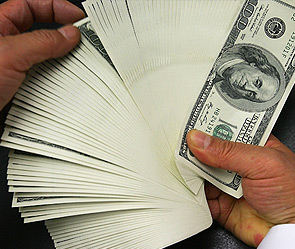 The report described the U.S. Department of warning about the default , which may suffer multiple consequences and may very likely plunge the country into the deepest recession since the Great Depression.
The report also states that the bonds and the dollar are in the center of the international financial system, and the possible default will be a major shock to the global financial markets.
IMF chief claims that the stop work of the state apparatus could threaten inability to raise the debt ceiling. Also, this problem will threaten not only the economy but also the entire global economy.
Asia does not believe in the fact that the U.S. faces a default, and in China and Japan believe that even if the United States announced a technical default, their debt markets would still be the safest and most liquid in the world.
In the U.S., talks about having defaulted on amid controversy Democrats and Republicans on the growth of borrowing ceiling is not the first time. These conversations are accompanied with fear and fall of the financial system.